How Small Entrepreneurs Are Growing Their Businesses in Today's Era
Learn how to attract more customers, grow your business and sell more, using the best of the digital world to your advantage
Did you know?
According to Salesforce's Shopping Index, European e-commerce grew by 47% in 2020, with a a few categories growing up to 137%. And this is in only one year!
A Europe fit for the digital age is a major priority of the European Commission. The EU's digital strategy aims to make this transformation work for people and businesses, while helping to achieve its target of a climate-neutral Europe by 2050.
The strategy is built on three pillars: (1) Technology that works for the people; (2) A fair and competitive digital economy; (3) An open, democratic and sustainable society.
Do you see how Europe will develop these next few years with the growth of the digital businesses?
And YOU, how much are you enjoying and taking advantage of our online world?
We are facing a delicate moment in the history of the world.
And I'll tell you why.
In the past, people found your company through telephone directories, newspaper advertisements, magazines and even on the radio.
Today everyone has a mobile phone in hand.
And guess how they look for services and products? Right! Typing on the mobile.
The recent global crisis has further accelerated this shift and the online presence is bigger than ever. And what used to be a trend is now a necessity.
And with that, the crossroad is very clear for everyone:
On the one hand, thousands of small businesses growing and developing like they never imagined before.
On the other, entrepreneurs with traditional thoughts facing difficulties to continue managing their businesses as they always did.
The decision whether to go bankrupt or prosper is in the hands of every entrepreneur, owner or manager of a business.
And this analysis is simple: recognize that it is necessary to look to the future and adapt to the current world or try to continue living in the past.
The entrepreneur who has at least a bit of control over his business has already realized that what has always worked out is not giving as much results anymore.
He's already realized that something different has to be done if he wants to keep the doors open.
Having an up-to-date business, no matter the size, is the key to facing these changes with ease and success.
An outdated business is exactly that: OUTDATED. That's not how you want to be known, is it? As someone from the past who once had a successful business…
Modernization is inevitable. Not only necessary, but also a great opportunity for the most attentive ones.
Stay with me, I'll show you what's happening.
There are no more limits in today's marketing world. Today we are able to reach the customer we want, when we want it.
After all, if it wasn't a good job of marketing YOU wouldn't be reading this right now, right?
What if you had the power to do just that? Taking your message, your product, your service to your potential customers?
Attracting them to come to your business or, who knows, make them send you a message, a WhatsApp or even call your store.
"We don't sell websites. We sell results to our customers."
ATTENTION: The first 30 entrepreneurs will participate in a Free Strategic Consultation (call by Zoom, Google Meet or WhatsApp) for half an hour to clarify any doubts about websites and digital marketing in general, and how they can help you to sell more.
Step 1: Schedule a Free Strategic Consultation
Step 2: Having a Modern and Updated Website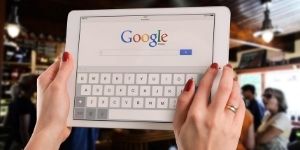 Step 3: Making More Sales
I know it's not easy, for those who don't have experience in the area, to understand this new market.
And that's exactly why I'm going to facilitate your company's entry and expansion into the digital world.
In recent years, I have been dedicated to helping micro, small and medium-sized companies to attract more customers and sell more, both in Europe and in Brazil, using the internet intelligently and strategically.
First, look below for the service(s) best suited for your business.
Then schedule a Free Strategic Consultation to clarify your doubts.
We're not only web designers, we are problem solvers!
Professional Website
Ideal for Individual Companies and Self-Employed Professionals
Ideal for Self-employed, Freelancers, Locksmith, Lawyer, Physiotherapist, Nutritionist, Therapist, Personal Trainer, Manicure, Beauty Saloon, Hairdresser, Barber Shop, Esthetics, etc.

Integration of an Exclusive Domain for your Company (your internet address)

1 professional email account

High Speed Server Hosting

Responsive Modern Website (Mobile, Tablet and Desktop)

Website Optimization for SEO with Updated Techniques

Constant Improvements in Site Loading Speed

Site Maintenance, Corrections and Updates

Privacy Policy Page

Terms of Use Page

A Products/Services Presentation Page, with persuasive high-conversion language (copywriting)

» Maintenance, Update and Hosting for 6 months. After €15/month
VIP Website
Ideal for Small and Medium Enterprises
Ideal for Micro, Small and Medium Enterprises

Integration of an Exclusive Domain for your Company (your internet address)

Up to 3 professional email accounts

High Speed ​​Server Hosting

Responsive Modern Website (Mobile, Tablet and Desktop)

Website Optimization for SEO with Updated Techniques (Organic Positioning on Google)

Creation of Google Analytics and website integration

Creation of Google Search Console and website integration

Constant Improvements in Site Loading Speed

 Site Maintenance, Correction and Update

Search for keywords (keywords) for your website to stand out from the competition

Privacy Policy Page

Terms of Use Page

A Product/Service Sales Page, with persuasive, high-conversion language (copywriting)

Digital Reward (Bait) Page (Download Ebook) + Digital Reward (Bait) Delivery Page (Ebook download)

Home Page and Contact Page

About Us (About)

One More Page to Choose, depending on the type of business/service offered

» Maintenance, Update and Hosting for 6 months. After €15/month
E-mail Marketing
Ideal for Keeping Customers and Selling More
Ideal for those who want to increase their customer list, capturing new leads and/or keeping their customers in constant contact with the company, increasing sales.

Automatic scheduled sequence of up to 7 emails.

Capture Page

Pending Application Page

Thanks Page with digital reward (bait) download

» Includes hosting of email marketing automation tool for 6 months. After €15/month

NOTE: Maximum limit of 2,000 contacts (leads). After €76.90/month with unlimited leads 🙂
Paid Advertisements
Facebook / Instagram / Google / YouTube
Creating a Facebook Page for your business (if you don't have it yet)

Creation of the Business Manager (Meta)

Ads Account Creation

Linking the Manager to Your Page

Assignment of Ads Account Managers

Linking your Instagram to your Ads Account

Pixel Creation in Ads Manager

Installing Pixel on your website, if you have it (for Remarketing purposes)

Integration of Pixel to your Ads Account

Creation of several Target Audiences (for different campaign objectives)

Definition of the main objective of the campaign

Campaign creation with your Ads Groups and your Ads

Constant planning, monitoring, and optimization (improvements)

Daily follow-up for greater results

Monthly performance report

+ NOTE: What else is needed? Monthly allowance for Facebook/Google from €60/month
ATTENTION: Special values for COMBO services. For example: Website + Email Marketing + Online Ads (Paid Traffic).
FH Digital Marketing made a total difference in my business.
Building the website, structuring it exactly the way I had envisioned it in my mind, and at the same time using strategies for my clients to find information quickly and easily, has helped me to reach a growing audience.
Service and communication are efficient, always making suggestions in order to improve and engage with my audience.
Here, we would like to thank FH Digital Marketing, for the wonderful service provided to our company L&O Consultancy and Projects.
They took care from the creation of our website, which by the way became very modern and with an attractive and functional layout, passing through the reformulation of our logo and proposing a specific digital marketing, where we reach new customers through the web.
We are very pleased and want to continue our partnership for many years to come.
We thank Fabio for his dedication and transparency!



Why should I have a website?
Having a website, in most cases, means not only a professional presentation of your business, but also greater disclosure of your products and services to those who don't know you yet.
After all, who do YOU consider more professional: someone who only has Facebook and Instagram or someone who already has a professional website to present their services?
I already have Facebook. Do I really need a website?
Who do YOU consider more professional? A company that only has a Facebook page (and Instagram profile) or one that also has a PROFESSIONAL WEBSITE??? So it is…
The simplest and cheapest way to show professionalism and credibility to your customers is to have a well-built website.
However, we will analyze together in your Free Strategic Consulting the best option for you and your company.
My company is small. Is it worth it?
The cheapest and most efficient way to promote your business in today's world is through the internet.
Every business needs some kind of online advertisement.
Today, it is no longer acceptable for any company not to have a professional website that can be easily found by those looking for its services or products.
And these persuasive texts, what are they?
All texts on the website and e-mail marketing will be written very clearly for those who read, the reasons why they should buy from you and your company, and not from any other competitor.
Through techniques called Copywriting, the digital marketing professional is able to position your company as unique, differentiated from the others, and, with that, attract more customers and more sales.
Book your FREE STRATEGIC CONSULTING right now.
I will answer your questions about online business and digital marketing, so that you can enter this new world with complete security.
Just click on the button below to schedule the best date.
That way I'll be able to better understand your business and your goals, and help you with your doubts.
From this conversation, we will start designing marketing strategies so that you and your company have the best results.
REMEMBER: The consultation is 100% free. Then it is YOU who decides whether you want to expand your business or not.
Talk to you soon.
Regards,
Fabio Haubert
YES! I Want to Improve My Online Presence and Attract More Customers
Please check the calendar and select the best date and time for us to talk and establish a plan together for your company.
Still having any questions? Send me a WhatsApp message